Column by Vanessa Shields
I know there are many of us who are writers and parents. This is a wild duality to live. My intention with this column is to write about the challenges of being a parent and a writer. I aim to share stories that reflect both the difficult and the extraordinary experiences of striving to balance the creative and the caregiving mind, body and spirit. Find an archive of the Writing Parent columns here.
—
Summer Vacation: the Math of it All
I feel like my body is still attached to the school year calendar. I also feel like my body and my brain (and my ability to stay committed to things) only work in seasonal cycles (lasting 3-4 months) – these seasons also very connected to 'school'.
I graduated from university in 2001. That was 15 years ago (GULP.) Previous to that, I was in school for over twenty years (day care – 2 yrs; elementary school – 9 yrs; high school – 5 yrs, university – 5 yrs). It follows that I've been out of school less than I've been in it. Then, in 2006, I gave birth to Jett, our son, who is now ten and who's been in school for close to ten years (day care – 3 yrs; elementary 7 – with JK/SK up to grade 5 which he'll start in September). My daughter Miller is also in school. Our schedule is built around the school calendar, which is directly related to the holidays of the seasons. You can see that school and seasons are closely related. I can't seem to shake the physical and emotional feelings that come with the starts and finishes of school vacations amidst the heats and colds of our wacky seasons.
The reason I've done the math (A+ Vaness, well done) is to show connections between life scheduling and writing scheduling. I can't remember a time when I wasn't working on a writing project. Whether it was for school or for personal achievement/growth, I've always been working on one or more writing projects. My ability to time manage and teach myself how to write while in school or around parenting has been in the making since I was a child. Learning how to write without being inspired, without having full days or even hours to write, and perhaps most importantly, to write and finish projects has taken my whole life to learn. I'm still working on it, and that's what this blog is about.
From September to June, my writing life has the possibility of being truly incredible. My first job is being a mom that equals hours that are 24/7, including from 8:15am to 2:35pm when the kids are at school. My second job is being a producer at a film company that equals two days a week of what I call grown-up-work. I have the beautiful gift of being able to work within the perimeters of the kid's school hours. That leaves three days of the week for 'writing'. I say that my writing life has the possibility of being incredible because the possibility of me being disciplined enough to actually write during these three days a week while the kids are at school is there – dangling over me like a fairy goddess. The reality of what happens during these three days ( approx. 6 hours/day) is that there is very little writing being done. There are things like doctor's appointments, cleaning, social media, business lunches, resting, laundry, walking the dog…the 'life' part of my life that I choose to fill my days.
Six hours goes by very quickly for me. I do not commit to writing for 1-2 hours every day like all the grand masters and fancy 'how-to' books say I must. If I'm writing for a deadline, I'll get the writing done during all hours of any day (case in point, I'm writing this blog whilst at grown-up-work right now. Technically, I shouldn't be…but I am). I do have the ability to tune out any noise/sounds and put my head down and write. I have taught myself this!
But the truth of the matter is that I do not spend my three days for 'writing', well, writing. Sometimes I write, but mostly I'm busy doing writing business or parenting business. I've gotten very good at leaving dirty dishes in the sink, by the way.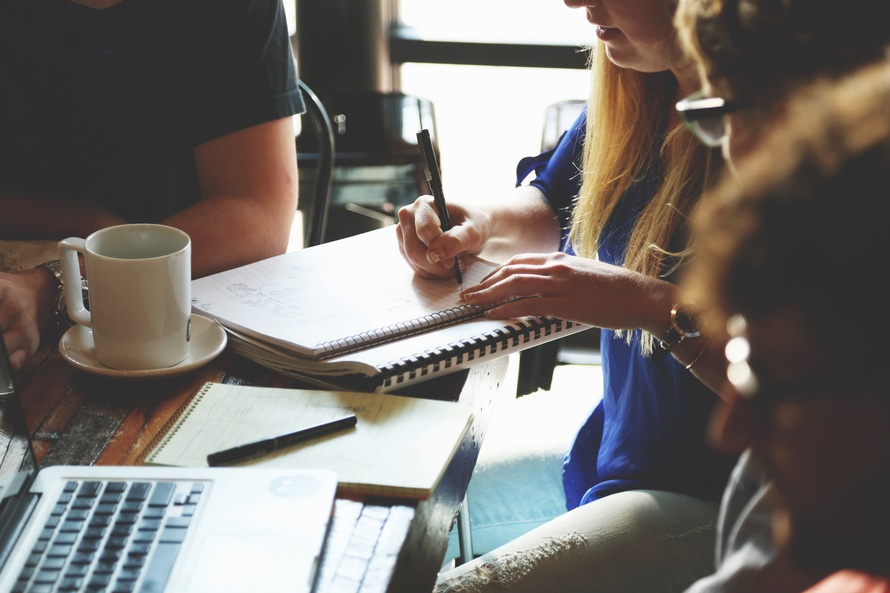 Seasonal Discipline
I can be disciplined enough to write for 1-2 hours a day. I have done this in the past to complete poetry manuscripts, screenplays and novels. I've written with a disciplined fervor many times…but these bursts of discipline typically last no longer than 3 months. It's a seasonal-shaped burst. Because of the way our calendar is built, every 3-4 months there is a major holiday and therefore time off school for the kids. There are PA days that always fall on my 'writing' days. Therefore, my stick-to-it-ness is always roller-coaster-wild because of my 'life' situation. And I didn't even mention how often the hubby travels, sometimes for long stretches of time. When this happens, my mothering job takes precedence and I have little energy to write for ten minutes, forget about two hours. If I look back and reflect each January at the writing accomplishments of the previous year, I find that all my 'major' projects ebb and flow with the seasons and with school. It's not just me though…think about how in late July we're getting emails from Quill & Quire about 'Fall Releases'…it seems the whole system we're in is based on the seasons.
But what about 'summer vacation'? For many of us, there is no major change in our writing lives when the summer starts. We change our clothes and maybe the place and space we write in. Perhaps we plan a vacation during these months…but there's no real 'break' in our writing discipline. For me, a parent who essentially loses her writing days because she can and chooses to stay home with her kids, summer vacation causes a major shift in my writing life. This is the second summer where I've chosen to stay home with my kids over the summer. I still work twice a week at my grown-up job (we get a sitter for these days), but my three days for writing or doing writing things are gone. My stomach started to tighten in mid-June knowing that summer vacation was in the near future. I could feel my guts churning and my brain panicking – when will you write?!!! the voices in my head screamed. I was having anxiety about the thought of not having the three days for 'me' – the writer – to myself. How would I fit writing into my summer vacation life?
Well, first of all, I had to calm the cuss down. I'm a worry-monster on the best of days, and I had to tell myself to just breathe, don't panic, and think about the reality of my writing life, not the dream-life of writing with abandon for three whole days a week. Basically, the change just means that I'm doing everything I did during the 'school year' except the kids will be with me! They too will be whisked to dentists, doctors, and business lunches. Or, and this is actually a bit of a relief, the business/social lunches either cease or become breakfasts on the weekends or dinners in the evenings. It wasn't about losing writing time at all, but a simple shifting of writing and 'business' to different times. I spoke with my kids and let them know that I still need time to write and work on my writing career so please allow me at least one-hour a day to do this. I threw in a 20-minute reading session on top of that for all of us. Reading is soooo important, and I love reading with my kids so we've been doing well to read at least 20 minutes a day.
I find, in fact, that this summer, I've been so very productive! Using my one-hour (which is at different times each day) to do 'work' on my forthcoming book, organizing and booking readings and workshops, and making small but important deadlines for competitions has been very effective. And some days, I get more than an hour to do my writing work. I say 'get' because that's the truth of it – when the kids are watching a movie or playing with their friends, time opens up like a sexy mouth before a french kiss. I fill it, I tell you! And if I'm working too much, my kids are always up in my grill to tell me. And I appreciate this!
They know the title of my new book. They know when my launch date is. They're excited for what's coming for all of us in the fall…school, books, and schedules! We've managed to complete swimming lessons, read books, travel to Florida, visit with friends and family…and there's more to come for the rest of August and into September. Yes, I admit with absolute courage that seeing 'Back-to-School' signs in store windows makes me throw up in my mouth a little…but I also feel a fluttering of excitement and an insatiable need to go into Staples and smell the coloured pencils and notebooks.
I don't know when I'll be able to free myself of the school-bond that is so entrenched into my psyche. But I do know that summer vacations can be excellent for writing, especially as your children get older and can do more on their own. Deep inside, in my deepest deep, I know that I'm not ready to have complete freedom to write every day with strapping discipline. It scares me as much as I tell myself it would make me happy. I love the busy-ness of family life and the utter challenge to 'fit' writing in. I'm managing to be consistently inconsistent in our ever-shifting family life as both a mother and writer.
—
Vanessa writes in the in-betweens of a busy life as a parent, producer, photographer and poet. (That's a lot of Ps!) She lives in Windsor with her hubby and two kids, Jett and Miller. Her first book of poetry, I Am That Woman (Black Moss Press) was published in 2014. A forthcoming book of poetry will launch this fall. Shields created and hosts a storytelling series calledMouth Piece Storytelling. For all things Vanessa, visit her website www.vanessashields.com.