Guest post by Christen Thomas | Find more in the Poets' Corner here
—
It's mental health week, and I'm thinking a lot about poetry: how over the last year I sought it out especially for comfort from heartbreak, glad for friends who sent emergency poems to combat sadness and distress. Poetry offers broad range, from solace to celebration, inspiring us politically and moving us emotionally, teaching and motivating. We often share and seek it in times of love, in times of loss. We turn to it for understanding, with curiosity, and for hope. We write it to express ourselves, for catharsis, to gain perspective, to process, to reflect, to rant, to rage, to love, to know, to wonder.
I lost my friend Rani Rivera last summer, unexpectedly, a woman I'd studied creative writing/poetry with during my UofT undergrad. There were eight of us in the class, the most intimate group I experienced at this university. Several of us remained close after and met in living rooms to continue to workshop our writing, share wine, confide about life. Rani's writing was bold and brave, poems dark and sharp and witty and smart, and aside from her writing I greatly admired her dedication to social justice, her insights and generosity, her resilient spirit, thirst for knowledge, her graciousness. We kept in touch despite at times cities between us, seeing punk rock, having picnics in parks, hosting dinner parties, reuniting the old poetry writing group. We would often start a conversation asking the other, "what are you writing, lately?" though it was more often than not, "not much at all." I was so proud of Rani's rewarding work and contributions to Progress Place and its community.
I learned that Rani had left us as I started last year's summer vacation, steps off a plane in the LAX airport, and I detoured my tears and shock on a stop-and-go rush hour drive to my sister's in Morongo Valley, where I read poetry amid solitary hikes in Joshua Tree Park to grieve. I scrawled badly drafted poems, I sought to find Rani's writing again remotely with limited success, I connected with my old classmates.
On Bell Let's Talk day this past January, I received Rani's manuscript from her mother, asking me to help read, confirm the writing, which she was seeking to publish. These were the poems workshopped during our class and beyond, they are unforgettable, and hugely moving. I cannot imagine what it is like to lose one's daughter, one's sister. My heart goes out to Rani's family. I was glad to meet and hug them and remember her with them. I reunited with her words and her world. I soon learned that the manuscript was accepted for publication. It is wonderful that these poems are collected to become a celebration of Rani living on.
Grief is a process and I continue to seek words that fold me into their arms, but also provide meditation in pain for healing to follow. Here are some things that are speaking to me, for grief, and for fierceness of spirit:
MxT, Sina Queyras (Coach House Books)
Pearl, Lynn Crosbie (House of Anansi Press)

Heaven's Thieves, Sue Sinclair (Brick Books)
Silvija, Sandra Ridley (BookThug)
Knife Throwing Through Self-Hypnosis, Robin Richardson (ECW Press)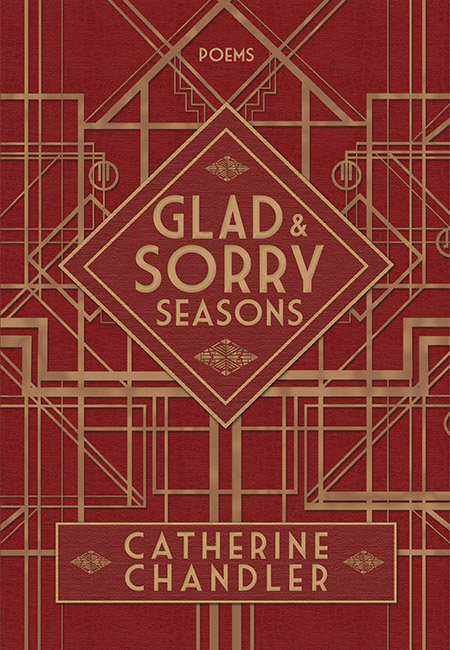 Glad & Sorry Seasons, Catherine Chandler (Biblioasis)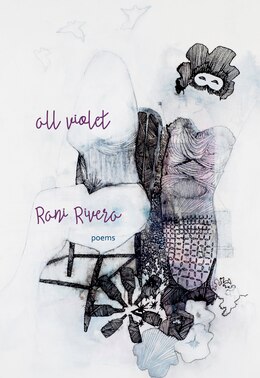 This fall, Rani Rivera's All Violet is forthcoming from Caitlin Press.
—
Christen Thomas is Executive Director of the Literary Press Group of Canada, a national association of 60 Canadian literary book publishers. Christen serves on the board of eBOUND Canada and the Book and Periodical Council. Christen has poems published in more than 30 literary magazines, worked for several independent book publishers in various roles, and plays roller derby.
The Poets' Corner is a place for members of the League to share their personal and professional experiences as they have navigated this crazy thing we call poetry. We believe our members' experiences and insight can be a great tool–or just a fresh dose of solidarity–for members and non-members alike who are hoping to grow their careers in poetry, writing, and publishing. If you are a member of the League (full, associate, or student) and you would like to contribute to the Poets' Corner, contact nicole@poets.ca.