Quilting a Life by Malika Sharma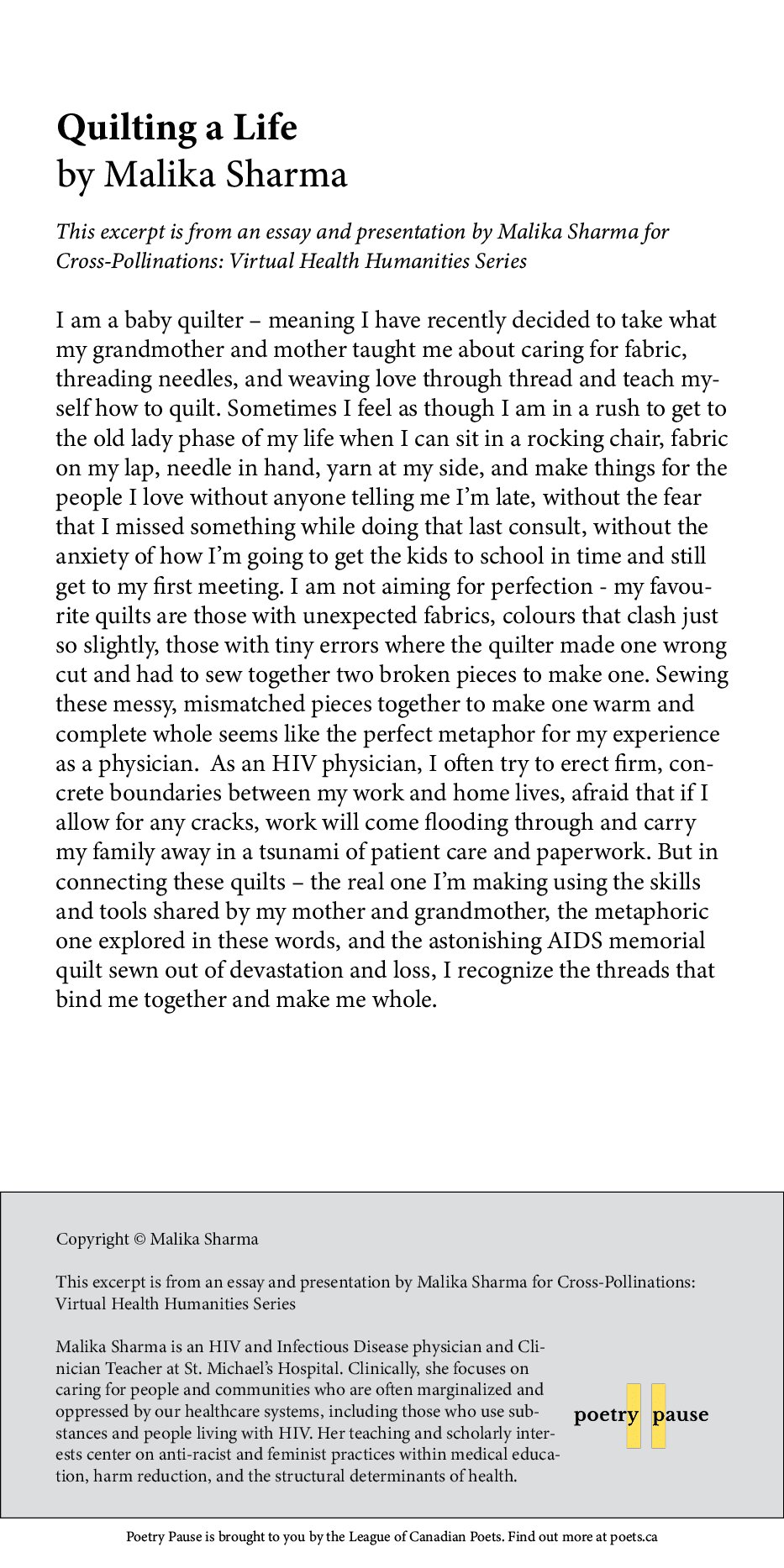 Watch the full presentation:
The Canadian Association for Health Humanities and the League of Canadian Poets are partnering to deliver a series of monthly rounds focused on health, arts and humanities. These live sessions will feature both artists and professionals in the Health Humanities field for a multi-faceted conversation about topics related to healthcare, art, healing, and humanities.
In this ground-breaking new series, health humanities and poetry come together under the same scope, combining artistic expression with health practice and research. The conversations of Cross-Pollinations will illuminate new and emerging insights and perspectives on healthcare opportunities and challenges, healthcare approaches and advances, as well as build bridges of connection between health professionals, humanities and the arts.
This series is ideal for people in arts communities, poets and writers, as well as those working in healthcare.