—
We are grateful to the ongoing support of the Canada Council for the Arts, the Ontario Arts Council, the Toronto Arts Council, the Government of Canada through the Department of Canadian Heritage, and the Ontario Trillium Foundation. Find out more about these supporters here.
JESSAMY STURSBERG | DC REID | FRANCIS SPARSHOTT | IN MEMORIAM GIFTS
—
JESSAMY STURSBERG
A generous donation from the Stursberg family, and other donors, fosters a lifelong relationship between Canadian youth and poetry in the form of the Jessamy Stursberg Youth Poetry Trust Fund. This trust fund makes our annual Jessamy Stursberg Poetry Prize possible, funded through a generous donation from the Stursberg family and other donors in honour of Jessamy Stursberg. The annual prize (formerly known as the Poetic Licence Contest for Canadian Youth) contributes to the sustainability of the Canadian poetry community and our young writers.
The establishment of the Youth Poetry Trust Fund is meant to honour the memory of Jessamy and her life long love of poetry. She believed with Christopher Fry that "Poetry is the language in which man explores his own amazement". Poetry was – for her – the deepest way of understanding the world. Her keen mind retained impressive amounts of verse, most of which she knew by heart. This gift became a comfort once her eyesight failed.
It is the wish of her family to see Jessamy's love of poetry carried on by young people. Through this fund, Canadian youth now have access to greater opportunities to grow, as poets, through the love of writing, reading and instruction.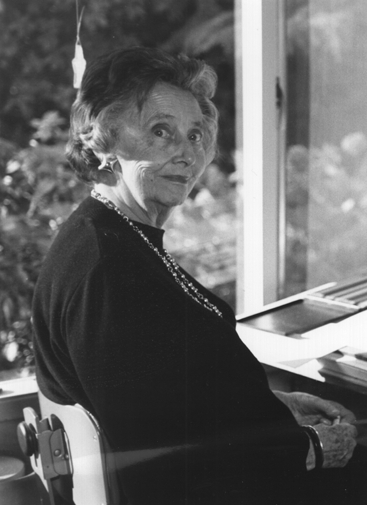 DC REID
In his capacity as Past President of the League, DC Reid established the Planned Giving and Bequest program. He did so because he felt that poets and poetry needed and need support. After having serious health problems, he stopped to consider what philanthropic goals he might have should his life end sooner than he would have expected. He came back to be the President of the League and then set up the program. He bequested the League $50,000, and will double the amount when he redoes his will in 2014.
When Reid did his thinking about what was the best thing for him to do to help poets and poetry in Canada, the League became the right choice. He thinks that other members and poets will think the same way when they do their own planning. In this time when house values are high, added to the value of other assets, a poet can provide for his or her family beneficiaries and still make a living bequest to the League. His wish is that other members will do the same.
There is little financial support for poets and their work. It is the obligation of those who can help to do so. "We need to help our own." The League represents poets and poetry in Canada.
Thanks to DC Reid and his bequest made in 2011. He has asked us to ask you to consider putting a bequest in your will. It only takes a little time, and an estate can achieve family and philanthropic goals; it can mean a great deal to poets and poetry in Canada.
FRANCIS SPARSHOTT
Francis Sparshott (1926 – 2015) generously donated to the LCP as an individual donor. Born in England on May 19, 1926, Sparshott holds an M.A. from Oxford University and came to Canada in 1950. He taught Philosophy at Victoria College, University of Toronto, from 1955 to 1991.
Francis Sparshott was been a member of the League of Canadian Poets since 1968, and was president from 1977 to 1979. He was elected a Life Member of the League of Canadian Poets in 2006 by his fellow members, in recognition of his contributions to poetry and to the League. Sparshott made a very significant donation to the League in 2005, a gift, the amount of which, he has asked to remain unpublished. The League thanks him for his generosity.
A selection of Francis Sparshott's publications includes:
A Divided Voice, Oxford University Press, 1965
A Cardboard Garage, Clarke Irwin, 1968
The Naming of the Beasts, Black Moss Press, 1979
The Cave of Trophonius and Other Poems, Brick Books, 1983
The Hanging Gardens of Etobicoke, Childe Thursday, 1983, 1994
Storms and Screens, Childe Thursday, 1985
Sculling to Byzantium, Childe Thursday, 1989
Views From the Zucchini Gazebo, Childe Thursday, 1994
Home from the Air, Childe Thursday, 1997
The Future of Aesthetics, University of Toronto Press, 1998
IN MEMORIAM GIFTS
JOSEPH SHERMAN (1945 – 2006)
donated by Ann Sherman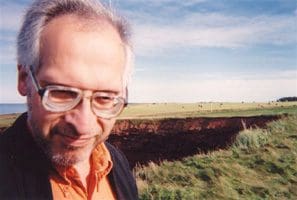 Joseph Howard Sherman was born in Bridgewater, Nova Scotia in 1945, and died in the Palliative Care Unit of the Prince Edward Home in Charlottetown on January 9, 2006, at the young age of 60, leaving behind his wife Ann, his adult children Rebekah and Matthew, three grandchildren, and his mother. Joe taught college English in Edmundston, New Brunswick until he became editor of Arts Atlantic in 1979 and moved with his family to Charlottetown, PEI, where he lived until his death. Joe was a member of, and ardent spokesperson for, the League of Canadian Poets for 35 years. He was also a member of the Writers' Federations of New Brunswick and Nova Scotia. These constitute some of the bare facts of his too, too short life.
Over the years Joe won several awards and expanded his interests to include all facets of the Arts. Some of those awards include the Bliss Carman Award (1968), the Royal Society of Arts Medal (1994), the Award for Distinguished Contribution to the Literary Arts, in PEI (1997), and the Betty and Morris Aaron-Henry Fuerstenberg Prize for Poetry (for American Standard and Other Poems 2002). Perhaps it was his being awarded the Order of Canada in 2003 that moved Joe most deeply. The appointment was to celebrate and recognize his devotion and contribution to the Arts in the Maritimes over the course of his 21 years as Editor of Arts Atlantic. During this time as well, Joe served a term as Vice President of the League of Canadian Poets. His love and respect for poets and poetry was an integral part of who he was.
Joseph was elected a Life Member of the League of Canadian Poets by his fellow members, in recognition of his contributions to poetry and to the League.
GEORGE JOHNSTON (1913 – 2004)
donated by Mark Johnston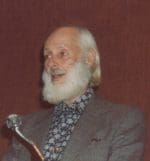 Poet and teacher, George is remembered as "a modest, gentle, wise man who inspired generations of students." He was born in Hamilton, educated at the University of Toronto and served in the RCAF as a reconnaissance pilot in Africa. He returned to the University of Toronto for graduate studies and then taught at Mount Allison University for two years before joining the faculty of Carleton University where he taught until his retirement in 1979. During that time he became recognized internationally as a translator of the Icelandic sagas.
His individual volumes of poems built him an reputation for "unostentatious but formidable artistry" and a loyal audience. His books include The Cruising Auk (1959); Home Free (1966); Happy Enough: Poems 1933-72 (1972); Taking a Grip (1979); Auk Redivivus: Selected Poems (1981); Ask Again (1984). His final collection, What is to Come, Selected and New Poems, appeared in 1996.
George was elected a Life Member of the League of Canadian Poets by his fellow members, in recognition of his contributions to poetry and to the League.
DAVID HUGGETT (1949 – 2005)
donated by Alice Major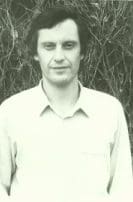 Poet David Huggett was not widely known outside Edmonton during his lifetime. But he served the poetry community in this city well as a volunteer with organizations like the Writers Guild of Alberta and the Stroll of Poets Society.
David was born in Victoria, and made his living for a number of years as a carpenter and fisherman while developing his skills as a writer and painter. He moved to Edmonton in 1992. He died of non-Hodgkins lymphoma at a sadly early age.
David published only one collection of poetry during his lifetime. The sequence that makes up most of Gran: the maledictions is a spare, remarkable dialogue between a poet and an unlikely muse – an old, muttering woman encountered on buses and in shabby rooms, whose mouldy green ear becomes, at last, the listening ear of God.